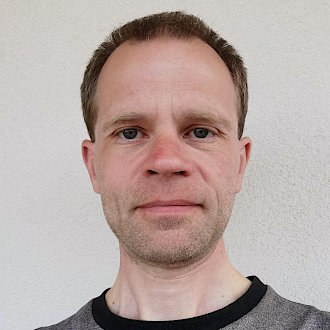 Warmly welcome
Petr Faltus technical resources
Electronic components, hardware, consumer electronics and radioelectronics website. Datasheets, guides, schematic circuit diagrams, pictures, videos and firmware download.
I am: The software and hardware developer. The tester. Multi-talented. Networking, web and databases background. Speaking german, english and russian. With multidimensional thinking. Senior. Healthy. I live in Prague (in Czechia).

My interests are: Health, Hiking, Cycling, Programming, Computer Networks, Databases, Foreign Languages, Satellite TV, Satellite Radio, Documentaries, Electrical Engineering, Radio-electronics, Railways

This my web activity is available for free. If you still would like to support me, it is possible and my pleasure to accept it. Thank you very much. The bank account number within Czechia is 2601941948/2010, from abroad the IBAN is CZ3320100000002601941948.
DVD
Panasonic DMR-EX773 firmware - March 4 2012
Sony RDR-HX520 firmware - January 19 2009

Philips DVP5960/12 firmware - August 30 2011

NEC DVD-RW ND-1300A firmware - December 12 2003
Set-top-box
Technisat Multymedia TS1 TechniPort Editor - November 8 2008
Kaon KTSC 570 firmware - January 23 2008
Golden Interstar firmware - November 4 2008

AB CryptoBox 652HD Combo firmware - January 30 2018
Transceiver
CB transceivers - March 14 2021
Radioelectronics
Antennas datasheets and user guides - February 19 2021

Software-defined radio (SDR) - May 27 2020
TV monoscope - October 10 2020
Electronic component
Bipolar transistors datasheets - July 13 2017
Diodes datasheets - July 13 2017
Unipolar transistors datasheets - July 13 2017

Crystal oscillators datasheets - July 14 2017
Voltage references datasheets - July 14 2017
Voltage regulators datasheets - July 13 2017

Audio amplifiers datasheets - October 18 2016
Buffers datasheets - October 18 2016
CMOS datasheets - October 07 2016
Digital-to-analog converters datasheets - July 19 2017
Display drivers datasheets - October 18 2016
Dividers datasheets - October 18 2016
Drivers datasheets - October 24 2016
EEPROM datasheets - October 18 2016
Microcontrollers datasheets - July 19 2017
Mixers datasheets - October 18 2016
Modulators and demodulators datasheets - October 18 2016
Monolithic HF amplifiers datasheets - December 12 2004
Operational amplifiers datasheets - October 18 2016
PLL circuits datasheets - September 23 2016
Receiver circuits datasheets - October 18 2016
Temperature circuits datasheets - July 27 2001
Tone decoders datasheets - October 18 2016
TTL datasheets - October 18 2016
Watchdogs datasheets - October 18 2016
---
Useful technical resources for home and professional technics. ↯
---
© Petr Faltus - 2018